The other day, we got a call from IT Head of a company. The company has been planning to implement ERP. The CEO wanted to know how much reduction could he expect in the current headcount once ERP was implemented. The IT head was truly lost for ERP helps us reduce our inefficiencies. The IT head cannot pinpoint inefficiencies for the functional areas would get defensive.
The benefits of ERPs are
Streamlined workflows and procedures. The digitised workflows bring in better discipline and control.
Improved decision making as the centralised database provides real time information on all operations.
Better monitoring and performance evaluation with dashboards for the company and each department.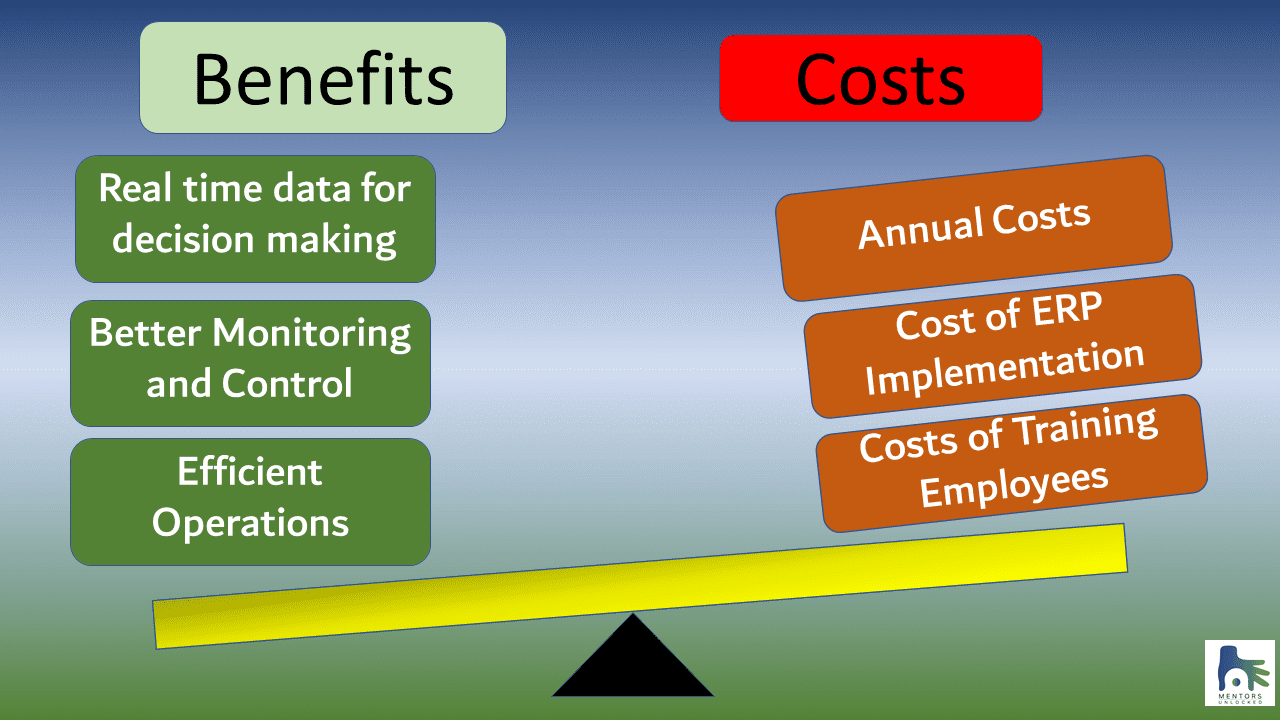 All this improves competitiveness of the company and improves coordination between departments. ERP is more about future. It would address workflow and database duplication and bring in efficiency. The advantages come over a period of time. However, most companies have discovered that moving from legacy systems to ERPs, pays for itself during implementation itself.
At one of the implementations, the CEO realized that they were carrying excess inventory and could release one of the 3 warehouses. The realization from sales of excess inventory and savings on rental of the warehouse for a year paid for the implementation. Please refer to our case study (https://mentorsunlocked.com/nestles-vanilla-problem/) on how a multinational like Nestle realized savings in its implementation of ERP.
Cloud Technology and now Robotic Process Automation (RPA) has transformed the technology landscape. Cloud technology reduces initial investment and makes it operational expenditure. More than that, it now allows integration of other technologies and applications. While ERPs automate business processes, RPAs automate tasks making ERP implementation a first step in organisation's digital transformation journey.